Award-winning audio designer, mixing engineer and composer.
A burning, lifelong passion for audio. 20+ years of professional experience, insight and knowhow from games, music and film. Equipped with exceptional, pointy ears of optimal size. Working as the audio director for Unrivaled Audio Ltd, while also taking freelance-work.
The studio
I operate my own, professionally designed and treated post-production room in Turku, Finland.
My studio is built around Amphion-speakers, Avantone- alternative monitoring, a clinical RME interface, and industry-standard latest Pro Tools loaded with dozens of highest-quality plugins and virtual instruments and controlled with the Avid S1. I own a colourful collection of microphones, preamps, headphones, analogue outboard gear, instruments, effect pedals and amplifiers that I hold very dear to me and have completed many projects with me. I am proud having collaborated with such great brands as Accentize, Acustica Audio, EQ Acoustics and Sonarworks.
Services
From scratch to finished product
video game audio, music
Audio design
video games, film/tv/post & installations
Audio post-production / Mixing, mastering, editing
Video games, post/film/tv & music
Compositions, arrangements, orchestration
classical, pop/rock, metal, country, experimental, indie, electronic
Consulting, teaching
music production, video games
My fee is calculated per customized project or according to an hourly rate.
projects
Currently working on
Multiple shorter scale projects
Recent work
Select projects (click to view details)
Alien: Blackout
Audio director, composer, lead audio designer, mixing engineer
Developed by Rival Games and Theory Interactive
Published by FOXNEXT GAMES and D3 GO! / 2019
Premium mobile cinematic horror! Try to stay alive while trapped aboard a crippled Weyland-Yutani space station carrying a deadly Xenomorph as it tirelessly hunts you and the crew.
"Excellence in Audio"-winner, International Mobile Game Awards 2020
Chosen among Apple's Best of the Year, 2019
Pocket Gamer Mobile Games Awards 2020-finalist in Best Audio/Visual Accomplishment, 2019
Buy the original soundtrack from Amazon
Listen to the original soundtrack on Tidal, Apple Music, Deezer or Spotify


Interview on Perfect Organism
Interview by Michael Scudieri
" Alien: Blackout is featuring leading-edge technology, bold design and innovative features that delivered a level of depth and quality never thought possible on mobile. Alien: Blackout isn't a mere remake or a tribute — it is an original release that breathed new life into one of the most beloved franchises in gaming history. "
— Apple's Best of the Year, 2019
"One of the reasons Blackout doesn't feel like a mobile game is the consistent attention to the production design. The sound design and the musical score are both top-notch (I would buy that soundtrack in a heartbeat). The orchestral score, composed for this project, is hauntingly evocative. If you play this without headphones on, you are going to be getting only a fraction of the full experience.

Because you're trapped in a hole most of the time—and because the security cameras and motion sensors only give you direct monitoring capabilities for a fraction of any given map—you HAVE to use your ears to make it through. Seriously, crank up the volume. You'll hear faint scraping sounds when the Alien's in the ductwork; you'll hear crew members breathe heavily when the Alien is close; you'll hear the Mendel shuddering in the vastness of space. And you'll hear the voice acting, which is absolutely triple-A quality. The characters are distinct, and their personalities shine through as the game progresses—making it especially fun to try beating it with different combinations of them. "
— Perfect Organism
"...this game lives up to the aesthetic accuracy of Alien Isolation. Everything from the look of the game to the sound feels like Alien, which is remarkable for a mobile game. You can tell that the teams that made this game really did care about making it faithful to the series, as well as making it fun. This isn't a cash-in – it's a legitimate entry into the Alien mythology. Play it with headphones on and you may accidentally poop yourself the first time you hear the Alien scurrying through the vents to come kill you. I won't comment if I did or not."
— toucharcade
"The sound design in this game is magnificent...Even the musical score is beautifully done, the major instrument a violin which really brings out the isolation and hopelessness of the situation Amanda finds herself in again. It definitely feels like I am back into the world of Alien: Isolation which I believe would be a difficult feat for any mobile game to live up to."
— Yutani
"It's the sound design where Blackout really excels."
— GameSpot
"The sound design is fantastic."
— Gaming Weekly, Funhaus
"I was super impressed with the soundtrack and voice acting."
— AppUnwrapper
"Grab a pair of headphones, cozy up in a dark corner somewhere, and toss five bucks at this game already."
— VentureBeat
"...what's really impressive here is the sense of mood and atmosphere the developers have created. You really feel like you're planted in the Alien universe we've known and loved for years, which can't be easy to achieve.

Sound design is on par with the graphics (headphones are a must), with immersive ambient noise and voice actors that make the characters feel like real people, something of a rarity for games of this scale. The voice acting is quite literally a game changer...

All elements of Alien: Blackout conspire to create a slick-looking, tense experience that stands as one of the best mobile game tie-ins I've ever played."
— Den of Geek
Translated from Spanish:
"...the game has very intelligent sound design, maybe one of the best we've seen in the past months, encouraging us to use headphones in games.

The sound is vital, because in addition to listening to the rattling of the xenomorph in corridors and ventilation ducts, it helps us to appreciate the dubbing of the main characters in English, which is very credible and absorbing, absolutely cinematographic. As if this was not enough, the soundtrack pays tribute to the most iconic themes by Jerry Goldsmith (Alien) and Marc Streitenfield (Prometheus), a point in their favour if you love the saga. Playing in darkness alone, holding the tablet or mobile with the headphones connected, we promise you will find yourself completely enthralled and captivated by the ambience. Few times have we seen anything similar. "
— Vandal
"The sound on Blackout is something that really stands out to me too. Tommi Hartikainen did such a wonderful job on the sound design and the score. Hearing those creaks of the vents around me and the echoes of the characters death throes did wonders to keep the tension."
—Aliens vs. Predator Galaxy
"...sound effects fit the tone and atmosphere of the universe perfectly...the voice acting is really well done, especially for the main character, Amanda Ripley"
—IGN
"The music is suspenseful and just as good as what one could find in any horror movie, and at the right moments, when the eerie music kicks in, the tension is palpable. The voice acting for Ripley is great and on par with what players experienced in Isolation."
—Geeks Under Grace
"audiovisuaalisesti todella komea"
"Visuaalisen herkun lisäksi myös äänimaailma on rakennettu taidokkaasti. Pienieleinen taustameteli ruokkii ahdistavaa tunnelmaa, ja ääninäyttely on hoidettu kerrassaan erinomaisesti. Kuulokkeet päässä tunnelma kiristyy juuri sopivaksi."
—Pelit-lehti, 3/2020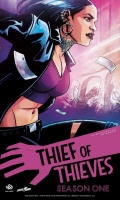 Thief of Thieves
Audio director, composer, lead audio designer, mixing engineer
Developed by Rival Games, 2018
Based on the award winning comic book series by Robert Kirkman , Thief of Thieves: Season One is a story of heists and the people behind them.
Making of Thief of Thieves: Season One - Art & Audio (YouTube)
Behind the Creative Audio & Art for Thief of Thieves (XBox Wire)
"Stealth + XIII-style faux-comic panels captions + supercool music = HELLO."
— Rock, Paper, Shotgun
"Straight out of the gate, the games opening credits have your character walking through an airport to a pounding soundtrack. I won't lie when I say that it immediately caught my attention.
...the game's stylistic choices are second to none. Hell, I've even found myself whistling the soundtrack here and there."
— Comicsverse
"Sound is another area where Thief of Thieves already excels, with a fully voiced set of dialogue and a seriously impressive cast of voice actors with some top name projects behind their names. The music is similarly very high in its production values with groovy radio-quality rock and electronic jams by artists I couldn't tell were actual artists or just composers for the game. Regardless, the soundtrack here is seriously good and highly cinematic."
— ReviewExperts
"Right from the beginning, you will see the high level of polish in the art and audio department. Celia, as well as all of the NPCs, are beautifully voice acted. You may even recognize one or two of them from other games or maybe one in particular outside the gaming realm like comedian Ron Funches. The voice acting is laced over the entire game and truly shines during the stylized comic panel cut scenes. The mission maps are also well designed with vibrant colors, lighting, and amazing environmental sounds."
— The Koalition
"Thief of Thieves näyttää ja kuulostaa aivan mahtavalta.
- Toimintakohtausten taustalla soiva musiikki sopii sähköiseen tunnelmaan. Myös ääninäyteltyyn dialogiin on panostettu. Rooleissa esiintyy paljon nimekkäitä näyttelijöitä kuten Fryda Wolff (Mass Effect: Andromeda), Emily O'Brien (Death Stranding) sekä Stephen Stanton (Rogue One).
- Sarjakuvamaiset grafiikat ja äänipuoli tekevät vaikutuksen."
— KonsoliFIN
Winner of the "Best Creative Achievement of the Year 2018" from the Finnish Game Awards 2019
The Launch trailer (above) won the Game Industry Conference's "The Best Video Game Trailer" / 2018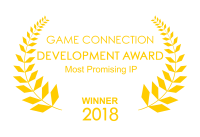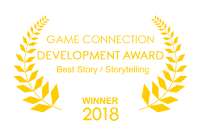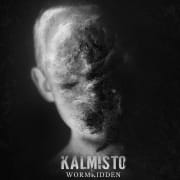 Wormridden
album by Kalmisto, 2017
mixing, mastering, bass guitar, arrangement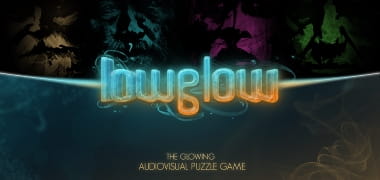 Lowglow
Composer, lead audio designer, mixing engineer (excluding voice overs)
Developed by Rockodile Games, 2016
Lowglow - an audiovisual puzzle journey. Glowingly beautiful graphics combined with a dynamic audio environment make sure that Lowglow is an unforgettable, mind-bending experience for you!
"Great audio and visual experience"
— Twinfinite
"Sounds beautiful"
— Rock, Paper, Shotgun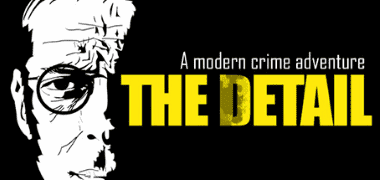 The Detail
Audio director, composer, lead audio designer, mixing engineer
Developed by Rival Games, 2016
Controlling the actions of a bitter veteran detective investigating a brutal gangland murder and a reformed criminal trying to protect his family, the player is forced to make tough choices and deal with the resulting consequences of those moral dilemmas.
"In place of voice narration, The Detail features a brilliant musical score. The slow and harrowing tones set the mood perfectly when you're questioning a suspect or investigating a crime scene and switch up the pace when in the middle of a frantic situation. While we have seen The Walking Dead and The Wolf Among Us being brought to life by the use of voice actors, The Detail creates its own style by focusing on the music rather than the voice actor, allowing you to play the game at your own pace."
— PushStartPlay
"Incredible score"
— Fanbase Press
"I don't remember the last time I heard such a memorable soundtrack. The music captures that iconic dark and gritty noir setting."
— Grab It Magazine
"A fantastic gripping score which adds more depth than you would expect to this gritty drama"
— Calmdowntom
"Fantastic, tense music helps to cement the game's gritty atmosphere."
— Hardcore Gamer